Art Therapy for Psychosis Theory and Practice
March 3, 2017
2023-05-03 13:11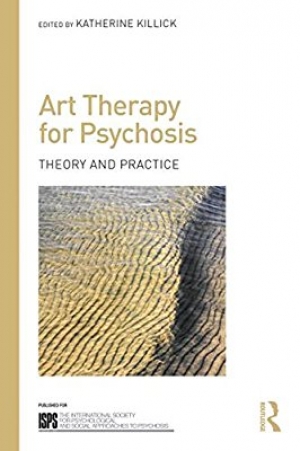 Art Therapy for Psychosis presents innovative theoretical and clinical approaches to psychosis that have developed in the work of expert clinicians from around the world. It draws on insights that have emerged from decades of clinical practice to explain why and how specialised forms of art therapy constitute a particularly appropriate psychotherapeutic approach to psychosis.
The contributors present a diverse range of current theoretical perspectives on the subject, derived from the fields of neuroscience, phenomenology and cognitive analytic theory, as well as from different schools of psychoanalysis. Collectively, they offer insights into the specific potentials of art therapy as a psychotherapeutic approach to psychosis, and describe some of the specialised approaches developed with individuals and with groups over the past 20 years. Throughout the book, the meaning and relevance of art-making as a medium for holding and containing unbearable, unthinkable and unspeakable experiences within the psychotherapeutic setting becomes apparent. Several of the chapters present detailed illustrated case studies which show how making visual images with an appropriately trained art psychotherapist can be a first step on the path into meaningful relatedness.
This book offers fresh insights into the nature of psychosis, the challenges encountered by clinicians attempting to work psychotherapeutically with people in psychotic states in different settings, and the potentials of art therapy as an effective treatment approach. It will be essential reading for mental health professionals who work with psychosis, including psychiatrists, psychoanalysts, psychotherapists and arts therapists, and those in training.
Full colour versions of the illustrations can be viewed (after purchase) at http://isps.org/index.php/publications/book-series/publication-photos
Art Therapy for Psychosis Theory and Practice
March 3, 2017
2023-05-03 13:11