Home
March 22, 2021
2023-11-20 11:02
Home
ISPS in Perugia, September 2022
​photos from the ISPS 2022 congress in Perugia, by Jens Roved
ISPS in Perugia, September 2022
​photos from the ISPS 2022 congress in Perugia, by Jens Roved
ISPS in Perugia, September 2022
​photos from the ISPS 2022 congress in Perugia, by Jens Roved
ISPS in Perugia, September 2022
​photos from the ISPS 2022 congress in Perugia, by Jens Roved
ISPS in Perugia, September 2022
​photos from the ISPS 2022 congress in Perugia, by Jens Roved
ISPS Helsinki 2024
Are you able to support the fundraiser today?
The fund is to support –in particular – the participation of people with lived experience, their family members, students, and/or people living in developing countries
We hope to raise enough funds to enable several people to take part in ISPS 2024, who would not otherwise be able to do so for financial reasons
Suggested donation:
$5 – $50 (according to your means)
Every little amount given to support the fund helps and is much appreciated
Please add the note "ISPS 2024" when donating
Thank you!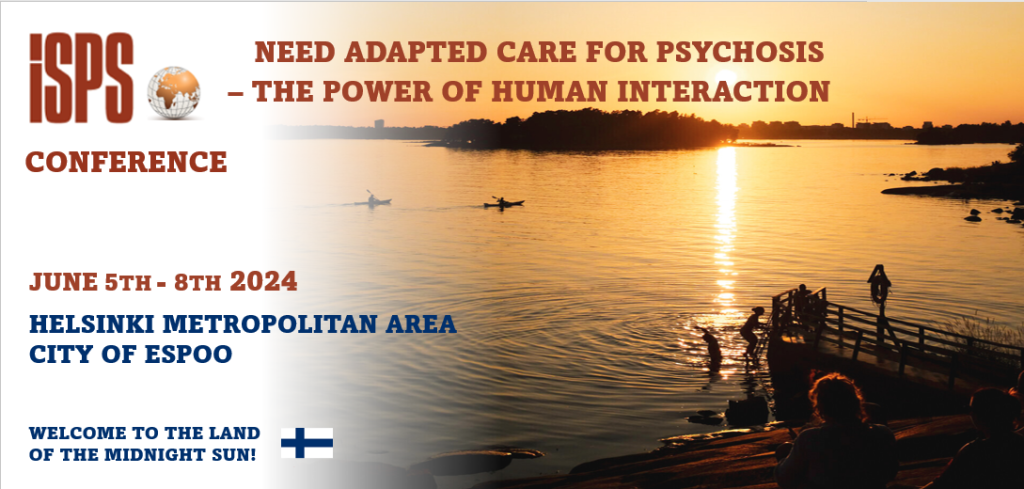 ISPS is an international organization promoting psychological and social treatments for persons with psychosis (a term which includes persons diagnosed with "schizophrenia"). We are committed to advancing education, training and knowledge of mental health professionals in the treatment and prevention of psychotic mental disorders. We seek to achieve the best possible outcomes for service user/survivors of psychosis by engaging in meaningful partnership with health professionals, people with lived experience, family members and carers.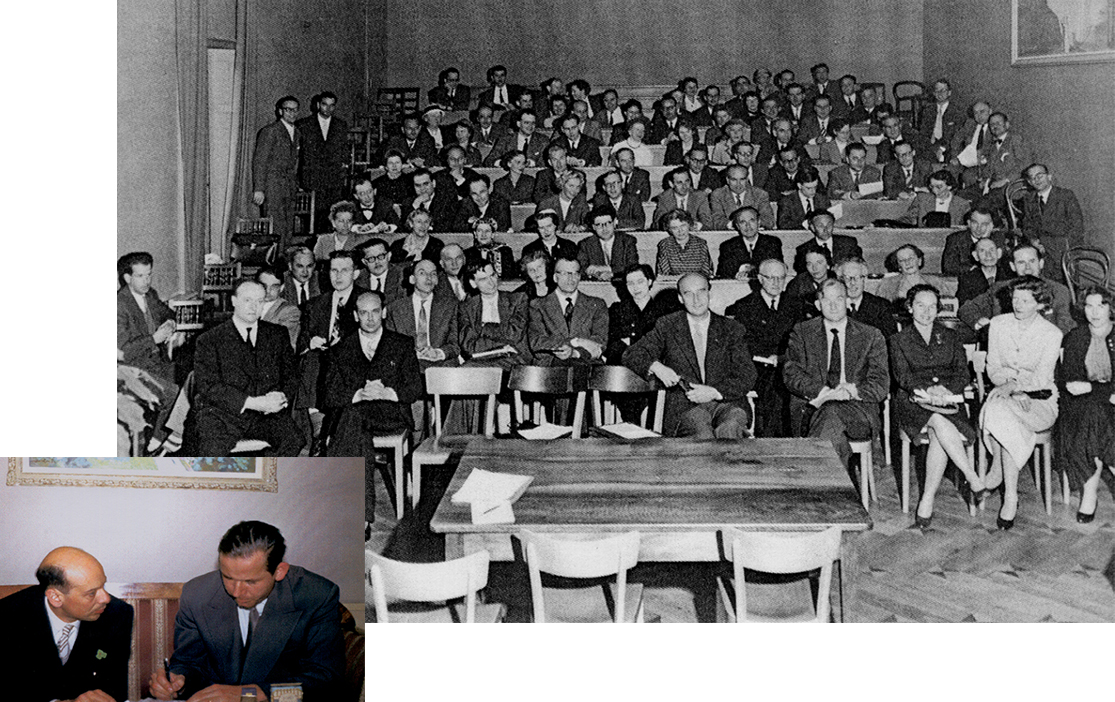 ISPS: Our mission,
history and what we do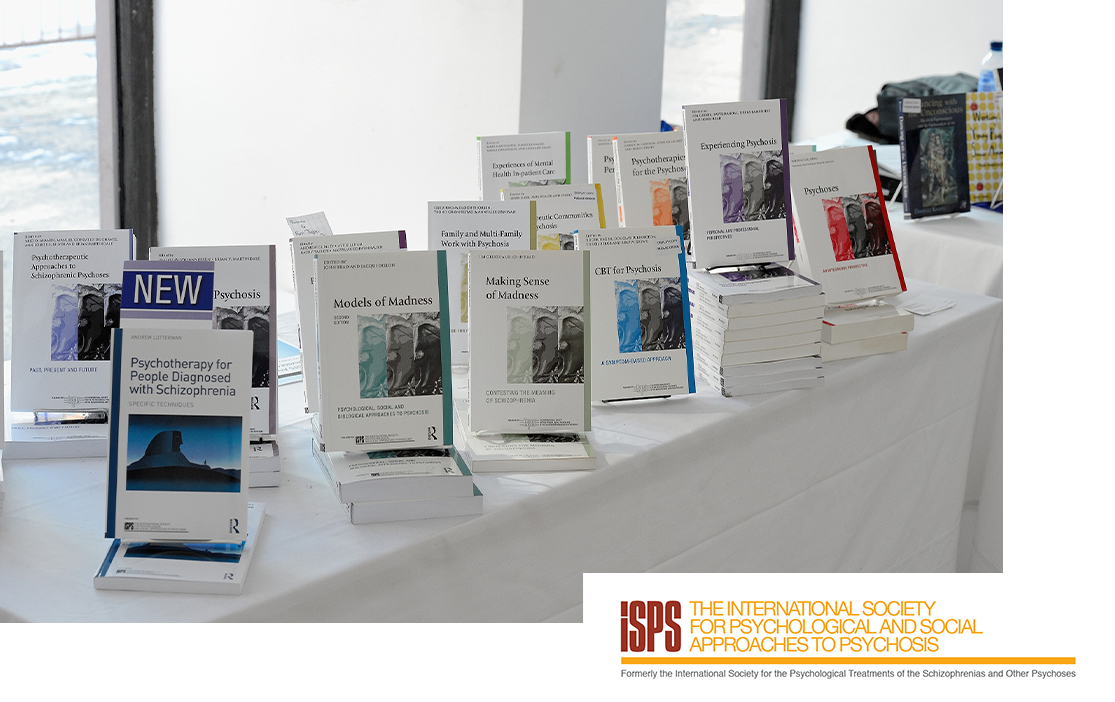 There are now over 20 books in the ISPS collection and several others are "in the pipeline"