Beyond Medication
December 17, 2008
2023-05-03 13:17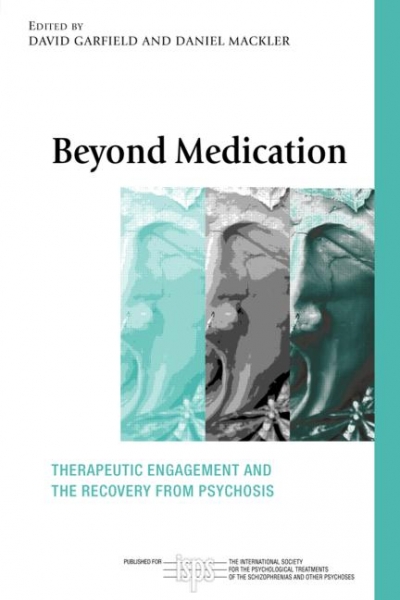 Therapeutic Engagement and the Recovery from Psychosis
Beyond Medication focuses on the creation and evolution of the therapeutic relationship as the agent of change in the recovery from psychosis.
Organized from the clinician's point of view, this practical guidebook moves directly into the heart of the therapeutic process with a sequence of chapters that outline the progressive steps of engagement necessary to recovery. Both the editors and contributors challenge the established medical model by placing the therapeutic relationship at the centre of the treatment process, thus supplanting medication as the single most important element in recovery.
Divided into three parts, topics of focus include:
Strengthening the patient
The mechanism of therapeutic change
Sustaining the therapeutic approach.
This book will be essential reading for all mental health professionals working with psychosis including psychoanalysts, psychiatrists, psychologists and social workers.
Beyond Medication
December 17, 2008
2023-05-03 13:17