CBT for Psychosis Process-orientated Therapies and the Third Wave
July 9, 2018
2023-05-03 13:10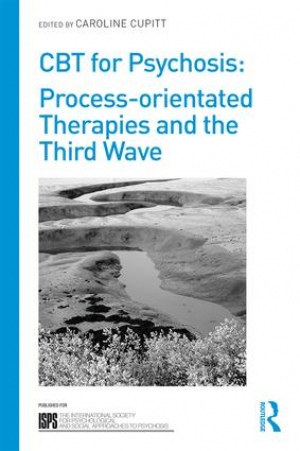 Cognitive Behaviour Therapy (CBT) for psychosis is constantly changing and evolving. Recently, in what is sometimes called the 'third wave', therapy has become more concerned with the individual's relationship to their experience, rather than with the content of it. This more process–orientated approach appears to tap into universal psychological processes. The aim is to reduce distress by changing the function of the experience, rather than necessarily the experience itself. Written by some of the leading figures from around the world, CBT for Psychosis: Process-Orientated Therapies and the Third Wave brings the reader the latest developments in the field.
Presented in three parts, CBT for Psychosis first explores theoretical perspectives on recent developments in cognitive behavioural therapies. Part two examines specific therapeutic approaches, including metacognitive training, mindfulness, acceptance and commitment therapy, compassion focused therapy and the method of levels. Finally, part three presents two critical perspectives: the first offering a reflection on the experience of receiving CBT, and the second looking ahead to possible future developments.
Offering a cutting-edge collection of theoretical, therapeutic and critical perspectives, CBT for Psychosis: Process-Orientated Therapies and the Third Wave will be of great interest to clinical and counselling psychologists, both practising and in training, as well as psychiatrists, nurse therapists, occupational therapists and other healthcare professionals working with people experiencing psychosis.
CBT for Psychosis Process-orientated Therapies and the Third Wave
July 9, 2018
2023-05-03 13:10