Community-Based Mental Healthcare for Psychosis: From Homelessness to Recovery and Continued In-home Support
April 25, 2023
2023-09-11 9:40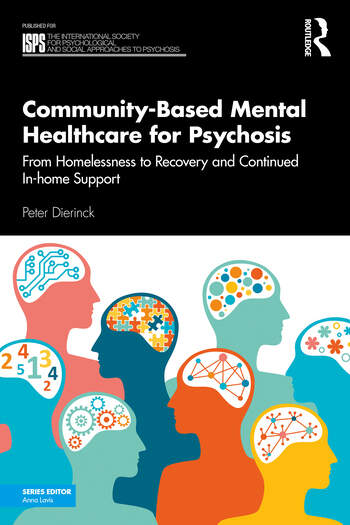 This eye-opening book explores the need for, and how to successfully organize, community mental health teams that provide in-home care and treatment for people experiencing mental health difficulties, particularly those suffering with psychosis.
With an emphasis on community-based care and democratic psychiatry, the book presents two paradigm shifts necessary to bring mental healthcare directly into the community. The first is shifting perceptions from thinking of patients to recognizing those in need of care as members of the public moving away from a biomedical diagnostic approach. The second shift is the provision of support for the community environment, its families, friends, and neighbours to pave the way for hospitableness towards people with mental health issues in a way that encourages compassion, empathy, and a respect for differences. Through clinical case material, anthropological and phenomenological methods, and personal experience in community-based care, Peter Dierinck presents new models for sheltered housing and innovative ways for struggling individuals to secure paid work within a community system.
Community-based Mental Healthcare for Psychosis is important reading for psychiatric professionals, clinicians, social workers, caregivers, and all mental health professionals looking after psychiatric patients with complex care needs.
Community-Based Mental Healthcare for Psychosis: From Homelessness to Recovery and Continued In-home Support
April 25, 2023
2023-09-11 9:40