Creativity and Psychotic States in Exceptional People
February 4, 2015
2023-05-03 13:11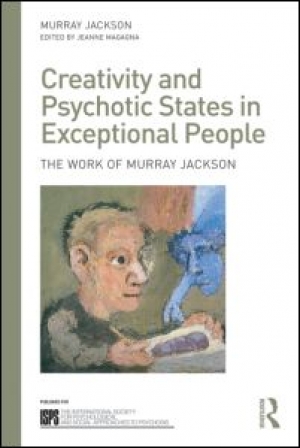 The work of Murray Jackson
Creativity and Psychotic States in Exceptional People tells the story of the lives of four exceptionally gifted individuals: Vincent van Gogh, Vaslav Nijinsky, José Saramago and John Nash. Previously unpublished chapters by Murray Jackson are set in a contextual framework by Jeanne Magagna, revealing the wellspring of creativity in the subjects' emotional experiences and delving into the nature of psychotic states which influence and impede the creative process.
Jackson and Magagna aim to illustrate how psychoanalytic thinking can be relevant to people suffering from psychotic states of mind and provide understanding of the personalities of four exceptionally talented creative individuals. Present in the text are themes of loving and losing, mourning and manic states, creating as a process of repairing a sense of internal damage and the use of creativity to understand or run away from oneself. The book concludes with a glossary of useful psychoanalytic concepts.
Creativity and Psychotic States in Exceptional People will be fascinating reading for psychiatrists, psychotherapists and psychoanalysts, other psychoanalytically informed professionals, students and anyone interested in the relationship between creativity and psychosis.
Creativity and Psychotic States in Exceptional People
February 4, 2015
2023-05-03 13:11