Meaning, Madness and Political Subjectivity
March 4, 2015
2023-05-03 13:19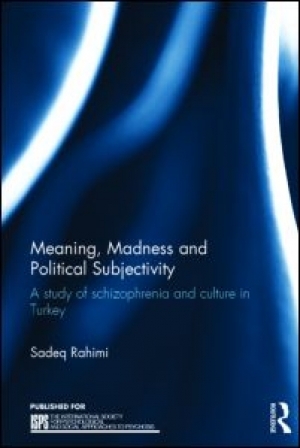 A study of schizophrenia and culture in Turkey
This book explores the relationship between subjective experience and the cultural, political and historical paradigms in which the individual is embedded. Providing a deep analysis of three compelling case studies of schizophrenia in Turkey, the book considers the ways in which private experience is shaped by collective structures, offering insights into issues surrounding religion, national and ethnic identity and tensions, modernity and tradition, madness, gender and individuality.
Chapters draw from cultural psychiatry, medical anthropology, and political theory to produce a model for understanding the inseparability of private experience and collective processes. The book offers those studying political theory a way for conceptualizing the subjective within the political; it offers mental health clinicians and researchers a model for including political and historical realities in their psychological assessments and treatments; and it provides anthropologists with a model for theorizing culture in which psychological experience and political facts become understandable and explainable in terms of, rather than despite each other.
Meaning, Madness, and Political Subjectivity provides an original interpretative methodology for analysing culture and psychosis, offering compelling evidence that not only "normal" human experiences, but also extremely "abnormal" experiences such as psychosis are anchored in and shaped by local cultural and political realities.
Meaning, Madness and Political Subjectivity
March 4, 2015
2023-05-03 13:19