Psychosis Risk and Experience of the Self: Understanding the Individual Development of Psychosis as a Basic Self-disturbance
April 12, 2023
2023-09-11 9:36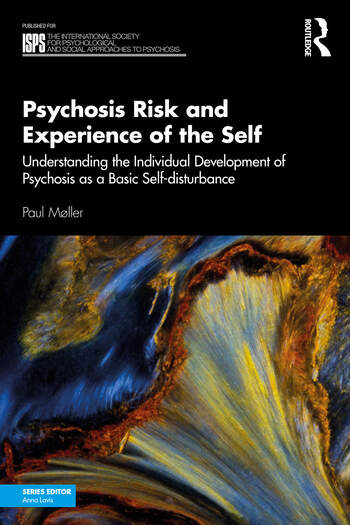 Møller sheds light on the inner aspects of psychosis and psychosis risk, and its core experiential phenomena as a method of understanding the individual early psychosis development.
The book details how such experiences might take shape in the human mind and how a better understanding achieved through detailed clinical conversations can lead to earlier detection and improved interventions. Møller also outlines the subjectivity model (also called Ipseity Disturbance Model) and presents a broad review of different treatment approaches and settings, in which work with disturbed self-experience could be integrated, including psychotherapy, in-patient milieu therapy, supportive treatments, psychoeducational family work, local networking, and medication.
Psychosis Risk and Experience of the Self will prove essential for experienced and specialised clinicians as well as the more generally interested reader.
Psychosis Risk and Experience of the Self: Understanding the Individual Development of Psychosis as a Basic Self-disturbance
April 12, 2023
2023-09-11 9:36