Therapeutic Communities for Psychosis
May 23, 2008
2023-05-03 13:17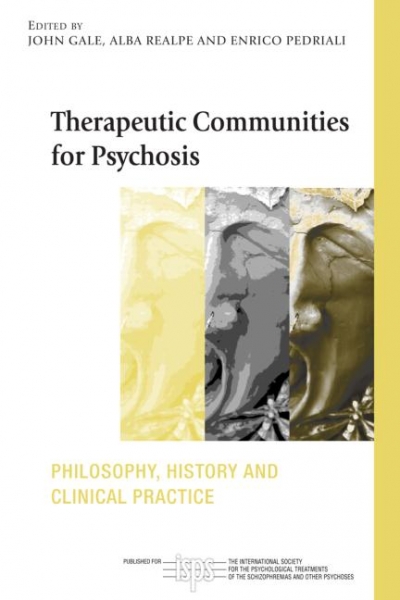 Philosophy, History and Clinical Practice
Therapeutic Communities for Psychosis offers a uniquely global insight into the renewed interest in the use of therapeutic communities for the treatment of psychosis, as complementary to pharmacological treatment. Within this edited volume contributors from around the world look at the range of treatment programmes on offer in therapeutic communities for those suffering from psychosis.
Divided into three parts, the book covers:
the historical and philosophical background of therapeutic communities and the treatment of psychosis in this context
treatment settings and clinical models
alternative therapies and extended applications.
This book will be essential reading for all mental health professionals, targeting readers from a number of disciplines including psychiatry, psychology, social work, psychotherapy and group analysis.
Therapeutic Communities for Psychosis
May 23, 2008
2023-05-03 13:17